Projects we have worked on in the sexual and reproductive health sector: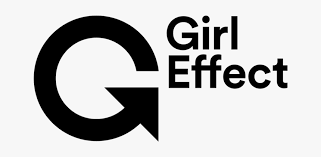 Girl Effect, Rwanda: A deep dive into the impacts of Ni Nyampinga, a schools-based programme in Rwanda, aimed at girls aged 15-19, to encourage positive attitudes and confidence around sexual and reproductive health behaviours. September – December 2021. Find more information about the study here.

Rutgers International, Indonesia: Evaluation of the 'Setara' programme as part of the Global Early Adolescent Study (GEAS) in schools in Bali, Central Java and Sumatra – concerned with attitudes to gender equality, gender norms within the home and school environment and understanding and attitudes towards sexual development and behaviours. 48 individual interviews and 12 focus groups with adolescent school pupils. Carried out by Bath SDR between November 2019 – February 2020.
Rutgers International, Uganda: Evaluation of 'Get Up Speak Out – Flexibility Fund' (GUSO Flex) – a collaboration between the GUSO consortium in Uganda and Sexual and Reproductive Health and Rights (SRHR) Alliance Uganda. 24 individual interviews and 4 focus groups, completed in September 2019.
Rutgers International, Kenya: Evaluation of a Rutgers International sexual and reproductive health rights education programme with young people between 15-24 years old. 24 interviews, 4 focus groups. Carried out by Bath SDR between April – June 2018.
MannionDaniels: Evaluation commissioned by MannionDaniels of the internal organisational changes and external mechanisms which affect the capacity of grantees who successfully graduate to access larger funds as part of the 'AmplifyChange' programme. 24 organisational level interviews. Carried out by Bath SDR November – December 2018.