We offer training courses both for QuIP data collection and data analysis. If you would be interested in using the QuIP in your work, please get in touch with us using the link at the bottom of the page.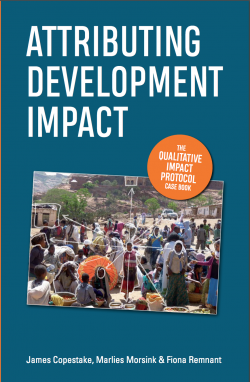 For a comprehensive introduction to QuIP and example case studies, please see our book, Attributing Development Impact: The Qualitative Impact Protocol Casebook, available as a free pdf download by clicking on 'e-book'. The book, like the QuIP, is rooted in empirics and practice and presents a fresh way to approach the 'attribution challenge'.
---
To start…
---
Practical Guidelines
A manual for commissioners and field researchers carrying out QuIP studies, including example questionnaires. 
*Please note the translated guidelines are from the original version developed during the Assessing Rural Transformations (ART) project (2012-2015). Translations of the updated guidelines will be available soon.
---
Publications and briefing papers
Shorter introductions and guidelines:
Prefer to listen?
More in-depth articles: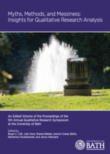 Generating credible evidence of social impact using the QuIP: The challenge of positionality in data coding and analysis – Copestake, Davies and Remnant's article focused on analysis of qualitative data, in edited proceedings from the 2019 Qualitative Research Symposium – Methods, and Messiness: Insights for Qualitative Research Analysis.