Feedback from some of our commissioners on their experiences of using QuIP:
"The Trustees of Rory's Well have been delighted by the insights and understanding that have come out of the Nov 2019 QuIP analysis supported by Bath SDR. It has given us a great body of data at a critical time in the charity's development to inform where we direct our resources and speak with confidence to potential donors about our impact. QuIP forced rigour, but even as a small charity, we were able to develop a tailored approach appropriate for our need and resource constraints due to the knowledge, flexibility and expertise Bath SDR provided. We would whole heartedly recommend QuIP and Bath SDR Ltd and are looking forward to working together in the future on further analysis and a follow up study, and happy to talk directly about our positive experience to other organisations considering QuIP."
Gulu Agricultural Development Company, Uganda, via AgDevCo: "The QuIP really helped us understand how our work is seen by farmers and all the different ways that our activities are having an impact on their lives. It was interesting that so many of the respondents talked about our work having strengthened community relationships and women's position in the community – that's not something we would have learned from a conventional quantitative survey." 
Seed Global Health "The more I read about QuIP, the more I thought it would really fit with what we were looking for. It promised a rigorous approach to qualitative work for practitioners whose programming just doesn't lend itself to quantitative assessment. I liked that QuIP bridged the gap between certain quantitative methodologies and the more qualitative lens we needed to use for this programme. QuIP offered an interesting combination of some of those principles, by adding in both attribution analysis and blindfolding, which added a unique and robust dimension to a qualitative approach.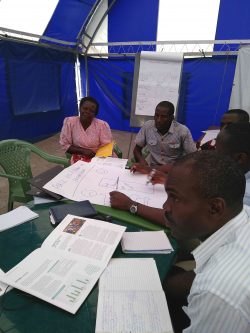 Another piece of QuIP that was compelling for us and helped our internal conversation around adopting the methodology was QuIP's approach to reporting on findings. In QuIP, the findings of the study are intended to serve as the starting point for conversations within the organisation around recommendations and how those findings will be used. QuIP provides the methodology and the findings, but then it's up to us as an organisation to figure out what it means for us and what we want to do with the information. The QuIP approach really worked well for us to see both impact and a more general sense of the landscape in which we work… I really appreciated the QuIP's approach that no value judgements are placed on findings. A QuIP report really is a 'report of findings', leaving us as a team to think about what exactly it tells us, what is surprising, and how we will translate findings into programmatic actions."
Tearfund: "I was floored by the results and the changes QuIP was able to pick up on and document, as per testimonials from the community. I was floored… At the start of the process they [local partners] were a bit unsure, but they really bought in by the end, and contributed a lot during the workshop. I think they were really pleased with how the study went, and really understood afterwards why we'd done it the way we did. We really want this kind of buy-in from our partners, because we don't want the learning to stay with us, we want it to be with them. It's about our partners thinking about what they can learn from this research, what are they going to do differently.''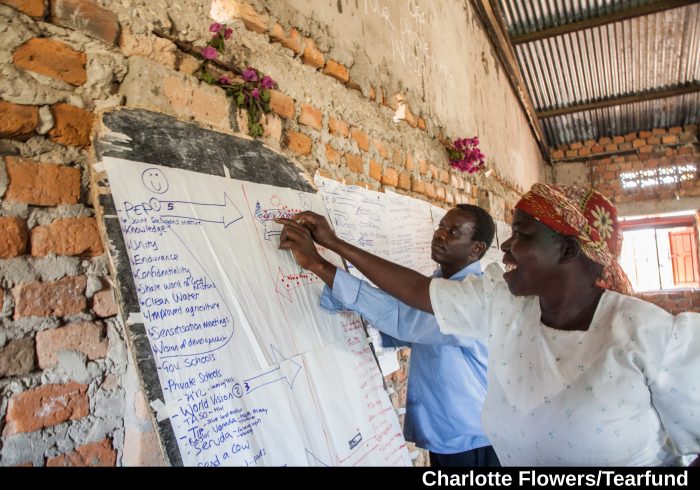 "I visited each community, firstly to thank them for taking part in the research. Then the main thing was to share the findings and celebrate their success, reinforcing the message that 'you have done this, not us.' I told them we'd been a bit reticent about doing it in a way where we weren't telling them who the research was for, because people might feel we were deceiving them, but we wanted people to feel completely free to tell us about their whole wellbeing. However, people were understanding. They said 'yes, that makes sense, because this way we could be more honest with you.'
They really understood why we'd done the interviews blindfolded, so that was good. I facilitated mini workshops where we talked about the findings from QuIP and dug a little deeper. For example, sometimes participants had mentioned things we didn't know about, like a small local NGO; and we wanted to verify those kinds of things. So we got some really good stories, which were helpful in understanding some of the results. People shed a bit more light on things that had come up in the interviews, and it was nice to go deeper where we were unsure of some of the results. Going back to the communities and doing the unblindfolding was great. We'll definitely be doing that again."