Measuring economic empowerment in impact investing
By Mollie Liesner | 28 April 2021 | QuIP Articles
We're delighted to share this guest post written by Mollie Liesner, Senior Impact Manager at AgDevCo. AgDevCo is an impact investor supporting the growth of sustainable and impactful agribusinesses in sub-Saharan Africa.
Challenges for impact investors measuring empowerment
As impact investors and development finance institutions are gradually starting to apply a gender-lens to their work, there is an increasing need to know how to measure empowerment generated through investments. The most common approaches currently used to measure economic empowerment are survey-based indices, psychometric tests (e.g. stress levels), participatory research, and varying forms of semi-structured interviews. However, most of these methods are costly and not best suited to measuring impact from investments – in part because of the commercial nature of these relationships. Other challenges facing impact investors include the inability to collect baseline pre-treatment data (given that most investee companies are operating prior to the investment) and the impetus to minimise inputs required from investees. In the context of these challenges, AgDevCo has been trying out different solutions to assess its impact on empowerment, with varying results. With small budgets to navigate, AgDevCo has tried to measure women's economic empowerment with 'Women's Empowerment in Agriculture Index' (WEAI) surveys, structured interviews and focus group discussions about decision-making power, and network analysis.
Trialling QuIP
In 2020 AgDevCo experimented with the QuIP approach to test one of their key hypotheses: when rural women from low-income households get formal jobs for the first time, their economic empowerment is improved (the formal employment hypothesis). For this study, we focused on our investment in Gulu Agricultural Development Company (GADC) – a cotton ginnery and sesame processor in Northern Uganda. AgDevCo provides working capital (alongside other lenders) to support GADC to employ local men and women and provide small-scale farmers with access to secure premium markets and extension services. Towards the end of 2020, with Covid measures in place, independent researchers interviewed women employed by GADC to understand their perceptions of what had changed in their lives over the last three years. We specifically looked at five domains of economic empowerment assumed in AgDevCo's formal employment hypothesis: human capital, social capital, financial capital, household relationships, and wellbeing.
GADC employee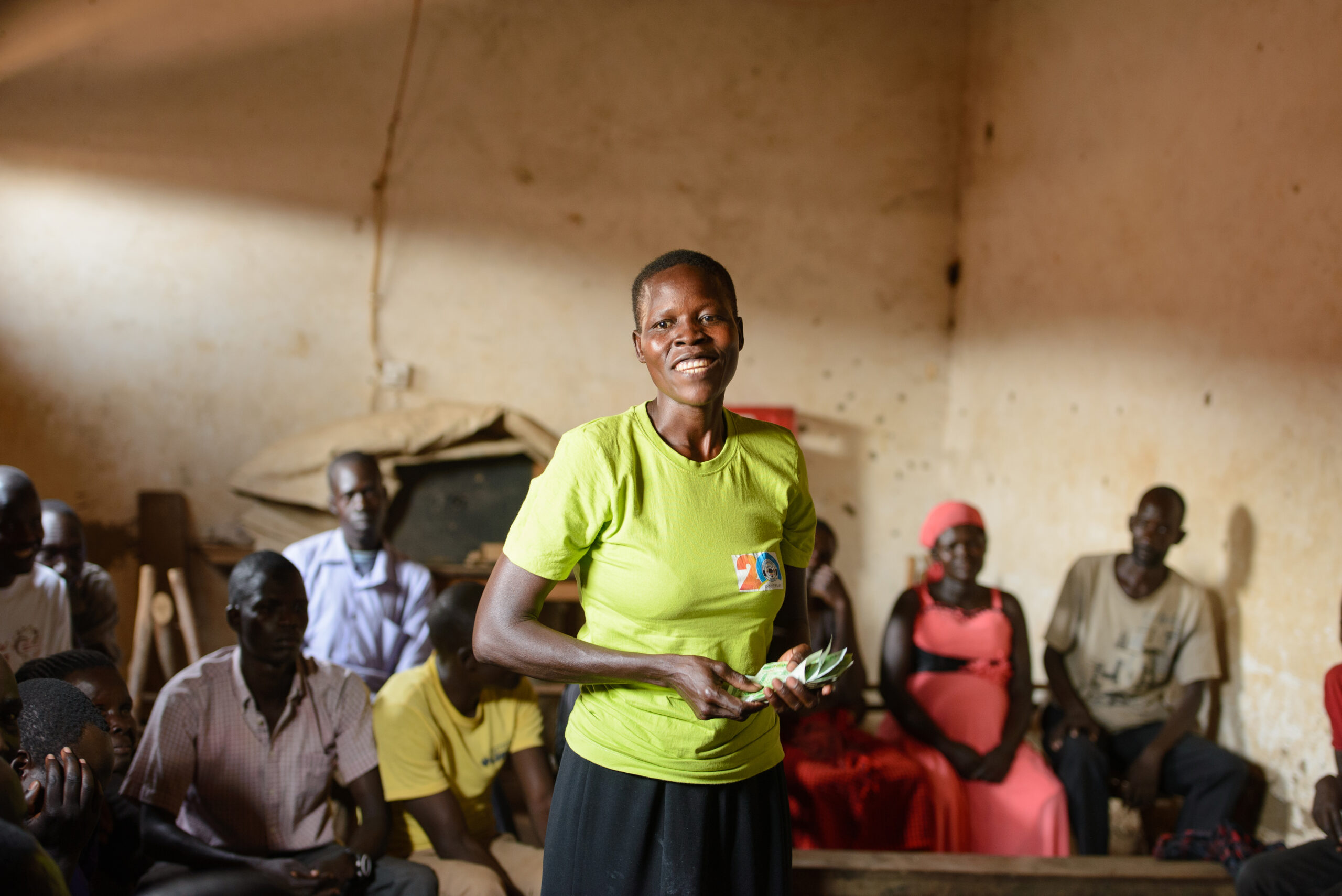 Highlights from the findings
The research provided rich stories of change – detailed information on what respondents perceive to be the main changes in their lives and what they understand to be the drivers of those changes. All 36 respondents noted changes in the five dimensions of economic empowerment we focused on, and most reported employment at GADC as a driver of at least some of those changes. We found that the QuIP method was able to provide us with really interesting and useful insights that we have struggled to get using other research methods.
The most frequently reported empowerment-related changes were linked to confidence and income. To gain this understanding through a classic survey would involve a lot of questions where it would be difficult to avoid leading questions and bias.
Specific elements of the role at GADC changed women's confidence. As Field Officers, the women trained large groups of people they did not necessarily know. Over time, this activity improved women's communication skills, which reduced their fear of speaking in public, and made them feel more able to share their opinions. The QuIP method was able to pick up on this specific causal mechanism which increased the women's confidence. This is useful because now we know not to assume that formal employment in any role will increase confidence.
The QuIP method was effective in capturing unintended consequences. For example, we learned that GADC provides ad-hoc training and support on relationship advice, which some of the women said influenced how their relationships with other members of their family had changed.
The QuIP method was also useful for identifying confounding variables which a quantitative study would be unlikely to control for or capture the nuance of. For example, many of the respondents mentioned training they received from another organisation when talking about relationship changes, and village savings and loans associations (VSLA) were seen to play a key role in the changes in income and savings. In this way, the QuIP method provided a more rounded picture of the complex and interconnected changes in the lives of these women.
Lessons moving forward
There were some valuable lessons which AgDevCo will take forward when conducting similar studies in the future. For example, one of the main costs of the study was transport; respondents were spread across two regions in Northern Uganda and researchers had to travel quite far to reach some of the women, so in the future to improve cost efficiency we would aim to select an investee with a more limited geographical scope.
Overall, this exercise was both a success and a learning curve for AgDevCo. In addition to the substantive findings, there were also practical advantages of using the QuIP approach, including value for money, not requiring a baseline, and only asking for minimal investee input. While this trial does not offer conclusive evidence that this method will be useful for all impact investors, it does show that there is value in augmenting quantitative metrics on empowerment with qualitative assessments, and that it is feasible to use the QuIP method to do this.