Our next Lead Evaluator course in QuIP project design and management is booked to run between 31st January – 9th February 2022. Please see the schedule for how the course is split between self-study and live sessions over 8 working days, including four live sessions. Please contact Jo to book places on this course, via jo@bathsdr.org.
We try to run courses every 3 months, but this is subject to demand and our internal work schedules. If you are interested in hearing when dates are released or you would like to arrange a session for a specific group, please contact jo@bathsdr.org to be notified about future training dates.
---
Feedback on the course
Please see below for some of the comments we have received from participants who have attended our QuIP Lead Evaluator Online Training Courses since June 2020.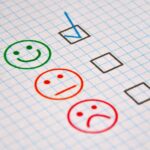 "Superb training – comprehensive, well structured, clearly defined 'route' through the learning."
"Great experience and such a useful approach, looking forward to applying in my current work."
"The course confirmed my initial view of the QuIP as a potentially groundbreaking methodology in terms of enabling development specialists to undertake qualitative evaluation of programmes in a relatively practical but precise manner, with very good flexibility for addressing a variety of circumstances. The course was very well run."
"I was quite daunted when I first saw the schedule – but I am amazed with how much I have taken in, the facilitation and engagement online was fantastic. A large amount of content was covered but it was delivered very effectively."
"The phrase "the devil lies in the details" is the representative one for the QuIP method – which made the training much more interesting for me. In addition, the trainers were a great team."
"I appreciated the open sphere and helping attitude."
"Very well paced and good balance between self-taught and live sessions. I really liked the voiceovers for the self-taught sections, which was much more engaging than just having content to read."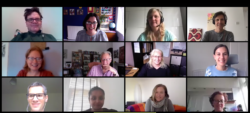 "The platform was easy, I got a lot of information and resources, and Causal Map is a genius solution for the qualitative analysis."
"Your team did a great job organizing the training for an online setting; the content was clear and very informative."
"I guess this will be different for everyone but I found the structure just right. I needed a bit of time between online sessions to absorb the material – but not so much that I lost focus! So the structure was good for me."
"The overall concept of QuIP is excellent and the connection with Causal Map is particularly valuable."